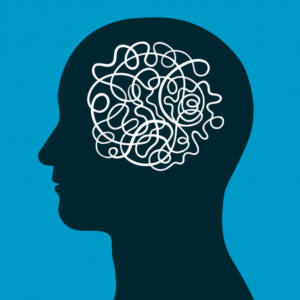 Q: I experience wasaawis (whispers of shaitaan) in salaah. What is the cure for it?
A: This is like the situation where you wish to visit a friend who has invited you. However, his dog is obstructing the path and is barking at you. Now, there is one of three methods that you may adopt in this situation:
(1) To turn away. If you will turn away the dog will continue barking resulting in other dogs also barking. There is also the possibility that whilst running away you might trip and fall resulting in another disaster. Nevertheless, in this instance you would have distanced yourself from your friend.
(2) To remain at the gate and fight the dog. Either the dog will bite you or you will injure the dog. Hence, either you will suffer or your friend. Further, the time that you had intended staying with your friend was wasted in fighting with the dog.
(3) Allow the dog to continue barking and call your friend telling him that you wish to visit him but the dog is obstructing you. He will reprimand the dog and allow you to enter. This is the best method to adopt. Endeavor to master this method i.e. seek assistance from Allah Ta`ala.
NOTE: Disturbing thoughts and wasaawis are different. Wasaawis spoil one's Imaan. The example of wasaawis is that of the questions that play in your mind, such as, who created the sky? Allah. Who created the earth? Allah. Who created the sun? Allah. Who created the moon? Allah. And who created Allah? This is the detrimental end result.
It appears in the Hadeeth: "If one is troubled by disturbing thoughts he should seek refuge in Allah and divert his attention to something else.[1]"
Malfuzaat Vol. 1 Pg. 448-449
[1]
صحيح البخاري (4/ 123)
حَدَّثَنَا يَحْيَى بْنُ بُكَيْرٍ، حَدَّثَنَا اللَّيْثُ، عَنْ عُقَيْلٍ، عَنِ ابْنِ شِهَابٍ، قَالَ: أَخْبَرَنِي عُرْوَةُ بْنُ الزُّبَيْرِ، قَالَ أَبُو هُرَيْرَةَ رَضِيَ اللَّهُ عَنْهُ: قَالَ رَسُولُ اللَّهِ صَلَّى اللهُ عَلَيْهِ وَسَلَّمَ: " يَأْتِي الشَّيْطَانُ أَحَدَكُمْ فَيَقُولُ: مَنْ خَلَقَ كَذَا، مَنْ خَلَقَ كَذَا، حَتَّى يَقُولَ: مَنْ خَلَقَ رَبَّكَ؟ فَإِذَا بَلَغَهُ فَلْيَسْتَعِذْ بِاللَّهِ وَلْيَنْتَهِ "